Pray for us - add own words
Red hearts for you and your family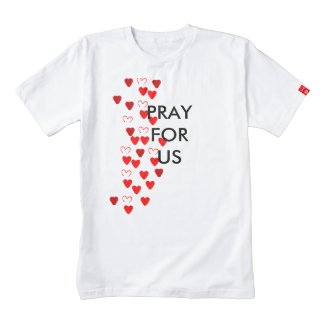 Put your own words for gifting to others. Best - volunteers, helper and to make awareness.. pray for us. This product is listed on featured list of OnEsel store.
Pray for us t-shirt design
Add your own words
in this design. This design is created to making awareness on terrorist attack and to ask help. This is also for them who look for good life.
zazzle heart t-shirt
Zazzle has partnered with LIFE Line in support of their mission to empower Kenyan mothers of special needs children, to be self-sustaining. Each product is handmade in Kenya and product sales directly benefit the Malaika Mums, many of whom have been shunned by society because of their special needs children.
Handmade from 100% East African cotton in Kenya, these T-shirts are soft, comfortable and tagless. Look good while supporting an even better cause.